Pompano Beach's
Stone-Coated Steel Roofing Installation Pros
Since the time when Metal Roofing Systems have been accepted by a wide range of residents and property owners, many variations and types of roofing systems emerged, too. Before, when we speak of Metal Roofing Systems, the only options we had were Corrugated Metal Roofs and Tapered Panels Metal Roofs.
As time passed and as the industry evolved, different products and services emerged, too – then from there, many other variations of Metal Roofing Systems were born, giving clients various options for their properties.
But out of all the newest and the most advanced options for Metal Roofing Systems, one remains at the top spot, being the favorite and the most sought after by a wide range of clients – and it's none other than Stone-Coated Steel Roofing Systems.
Metal or Steel Coated With Stone Powder and Abrasives?
From its term, you would already know what it is and what composition it would have. Whatever your intuition was, you are correct! Stone-Coated Steel Roofing Systems were steel roofs covered by powdered stone or abrasives for an added physical and aesthetic effect or the improvement of the steel's desirable metallic properties.
How can Steel-Coated Steel Roofs be different from the traditional Metal Roofs, if you may ask? Simple – they're covered with stone!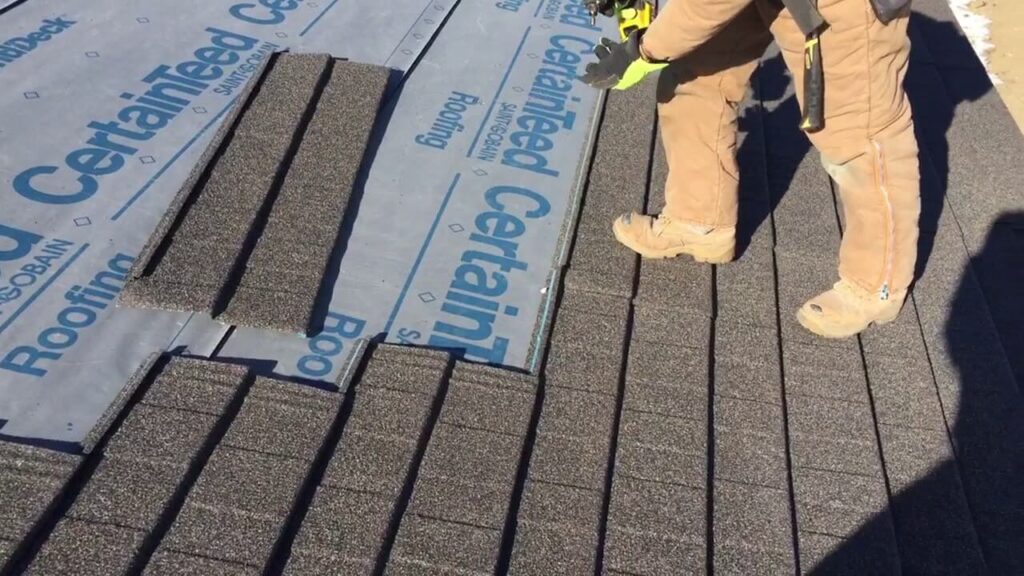 Pros of Stone-Coated Steel Roofing
To help you understand what they are even more, here are some of the benefits and the advantages that you can actually get from choosing Stone-Coated Steel Roofs.
These two go well together; in fact, the durability factor that Stone-Coated Steel Roofs have to contribute to why they have the longest life expectancy. Comparing them to asphalt and rubber slate type roofs would be unfair; because they beat them 20 to 1 – asphalt roofs only last for a maximum of 25 years, and if they're maintained regularly, whereas Stone-Coated Steel Roofs can last for up to 100 years!
What roofing system has no type of maintenance required? None other than Steel-Coated Steel Roofs! Because of the added abrasives and coating to the steel, it provides much more resistance to weather as well as other types and kinds of wear. You can expect it to have the best durability and the best resistance to corrosion and rust, giving you the freedom to have less care and think about maintaining your roofs less.
Should you want to maintain it, it'll be totally up to you. If they've been installed in the proper and the most appropriate ways possible, you can expect them to not require any type of heavy maintenance at all!
No – those aren't just the pros and the benefits that Stone-Coated Steel Roofing can give you, there are a lot more. And in case you're wondering where you can get it, you don't have to look further because you're just in the right page!
We here at Pompano Beach Metal Roofing Installation & Repair Team have been considered by many as the best and the number one Metal Roofing Contractor capable of providing perfect and excellent quality Stone-Coated Steel Roofing Services.
Wide Variations
Similar to how Metal Roofing Systems are, Stone-Coated Steel Roofing Systems also has a wide variety of options to choose from. If you thought that they're just a piece of the stone-coated slab, think again!
There are other styles for it, too! Some of them even include:
Stone-Coated Steel Shingles

Tapered Panels Stone-Coated Steel Roofs

Stone-Coated Steel Tiles

Standing Seam Stone-Coated Steel Roofs

And Many More
Over time, Stone-Coated Steel Roofing received a lot of different variations and kinds that would be a perfect fit for whatever property or establishment you wish to have it installed on. Now, people find it easier and more convenient because it's only a matter of choosing between the many different types and kinds of Stone-Coated Steel Roofing.
Our High-Quality Stone-Coated Steel
One of the main advantages that we have over other Metal Roofing Companies and Contractors is the fact that we have studied the situation and the composition of Stone-Coated Steel Roofing well enough.
Through constant and consistent testing and experimentation, we were able to produce a higher and better quality of Stone-Coated Steel Roofs that we give out to our clients. Whatever services they need from us, so long as it involves Stone-Coated Steel Roofing, they can truly and absolutely work with us!
We can promise to give you only the most beautiful, the strongest, and the most liable quality of Stone-Coated Steel; that other companies and Metal Roofing Contractors would find hard, even impossible to master and attain.
We Have the Best People
Not only is Pompano Beach Metal Roofing Installation & Repair Team the company or the contractor that provides the best and the highest quality of Steel Roofs, but we're also the one you can fully trust and bank on if you are in need of cutting-edge customer experience. Time after time, we generally assess and evaluate the attitude and the customer service skills that our people have, with us making sure that all our clients are receiving the right kind and the right amount of respect, discipline, ad professionalism from our staff members and our Metal Roofers.  
In our experience, we received zero complaints when it came to the discipline, attitude, and professionalism of our Metal Roofing Experts and Consultants. Don't hesitate to give us a call or to send us an email if you require the best and the most rewarding service for your roofing. Choosing Pompano Beach Metal Roofing Installation & Repair Team will not only give you the strongest and the most durable type of Stone-Coated Steel Roofs, but also the most beautiful and the most aesthetically-pleasing of all.
Give us a call and we will be more than happy to help you with whatever you Steel or Metal Roofing Service you need! Experience premium and world-class quality services wherever you look here in the city! You can trust us the same way our previous clients have been doing! You can partner with us for a long-term quality Metal Roofing Service!
Work With Pompano Beach Metal Roofing Installation & Repair Team!
If you ever find yourself in need of a Metal Roofing Contractor that you can fully trust and bank on when it comes to whatever service you need, never hesitate to give us a call or to send us an email!
Wherever your location might be in the whole city of Pompano Beach, Florida, you can expect our services to cover everything that needs to be covered. Don't waste time! Contact us now and get the best and the highest quality of Metal Roofing you can get at the lowest and the most affordable rates you can get them for!
Leave out all other companies and contractors and experience premium quality services with us at Pompano Beach Metal Roofing Installation & Repair Team
Time to Replace Your Roof? We Can Help
Considering roofing replacement? When it comes to roofing projects, many homeowners rely on professionals to get the job done. At Pompano Beach Metal Roofing Installation & Repair Team, our specialists stick to all the industry standards when installing metal roofing on both residential and commercial properties. Therefore, you can be sure of getting a sturdy roof on top of your house. As a result, you can get the best services from our company in the following fields;
What Locations do we Serve?
---
Pompano Beach Metal Roofing Installation & Repair Team is a name you can trust and rely on. Our metal roofing services were limited in Pompano Beach, FL when we started. But with time our company has expanded and is now serving over ten locations within Florida.
It shows how reliable we are. Here are some places within Florida, where you can access our world-class metal roofing services: –